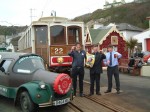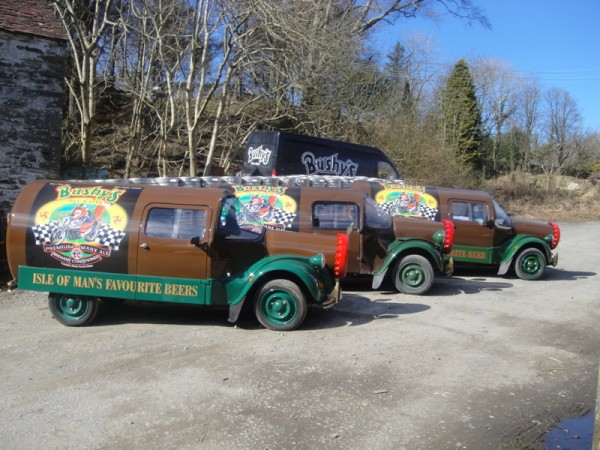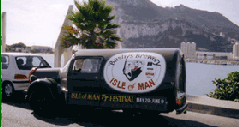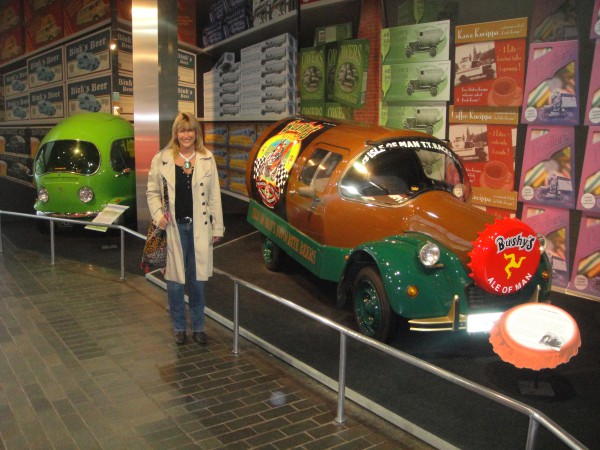 A now familiar site on the roads of the island, the Bushy's bottle cars are no off-the-shelf kit manufactured in some anonymous factory. In keeping with a real family business, the vehicles are fabricated by Andy Brunnschweiler, younger brother of Brewery boss, Martin.
Inspired by the classic 1920's Bass Worthington bottle cars (see below) and based on the old French work-horse, the Citroen 2CV, the bodywork is fashioned from glass fibre.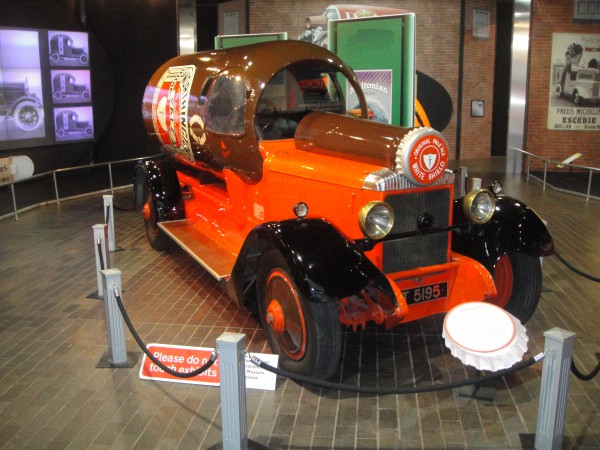 The Famous Worthington White Shield Bottle Car ( the inspiration  for our own fleet)
Used mainly as delivery vans, they have hardly missed a beat over their 26 years of use and abuse; happy to survive on the neglect heaped upon them by owner and staff alike.
The cars have travelled all over Britain and ventured into Europe on occasion and even travelled across the Atlantic (not literally, dummy) to raise more than a few eyebrows at the Daytona Bike Fest in Florida.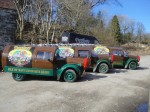 Martin's personal bottle ensures that he gets up to no mischief; the only other vehicle more conspicuous is Lady Penelope's Rolls Royce!
The next stop for a bottle car was Gibraltar. It was there to promote Bushy's Gibraltar Barbary Beer, with Martin and his wife Debbie making the 3 day drive  in 2004.
If you have any enquiries about specialist vehicles or any other type of fabrication, contact Andy on: 01254 812218