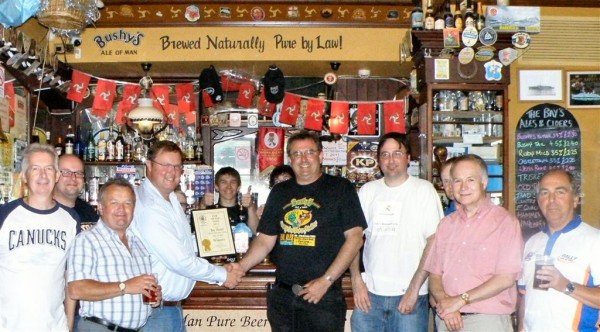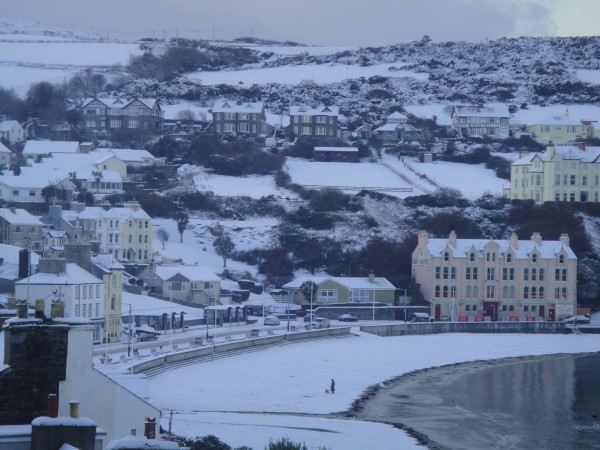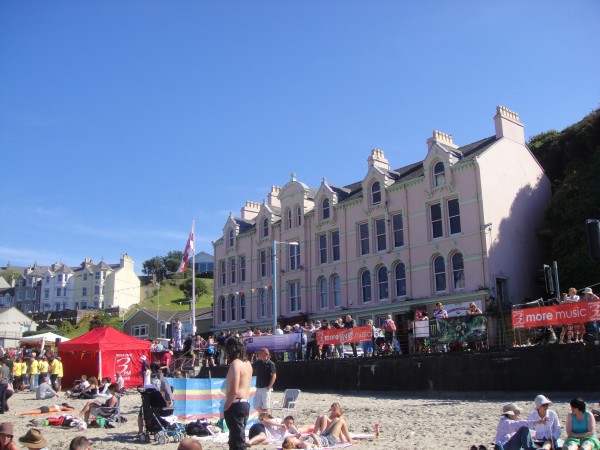 For bookings or enquiries phone 01624 832084
The Bay in Port Erin reopened on 17th December 2001, following a (painful) refurbishment and having been closed for over 10 years. Being on the Island's most scenic beach,it was always going to be a Summer pub, but despite that, a group of regulars soon seemed to appreciate the efforts in bringing the full range of Bushy's real ales as well as guest ales from other SIBA members across Britain, and (for the first time on the IOM) a selection of real ciders and perry. The Bay was voted CAMRA pub of the year within a couple of years of opening, and has once again stepped up to the mark,being voted 2011 CAMRA pub of the year again. With chef Steve  in the kitchen, we aim to bring you a menu which specialises in local produce, especially seafood. We also lay on a few real ale festivals throughout the year, which are well attended.
Live music is put on in the Vaults once a month, or more often if there is an event that benefits from having a band. We also organise a music stage on the beach during the TT Festival and over the Regatta weekend a beach bar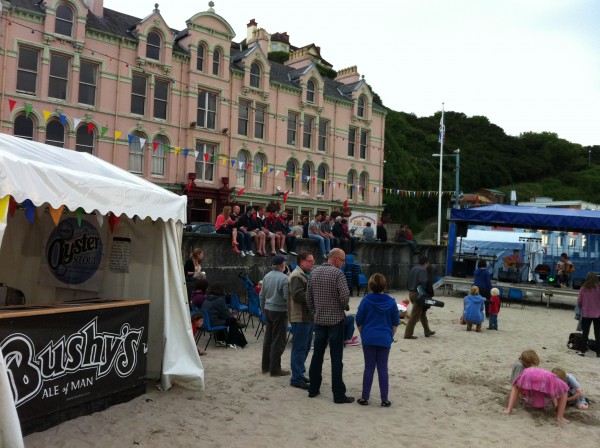 , all artists kindly sourced by Lenny Conroy of Triskel Promotions.
The Bay is very capably run by the team of  Marcel ,Matt, Matt,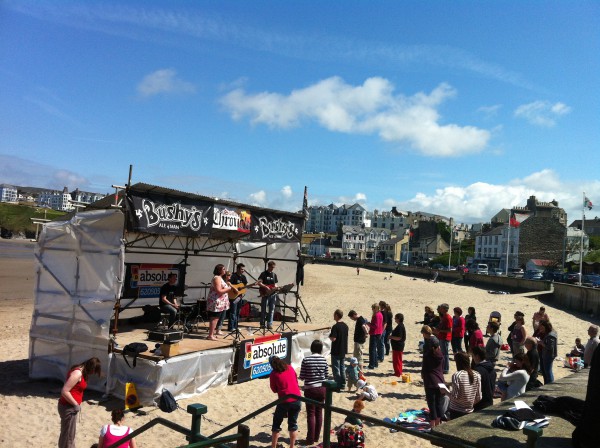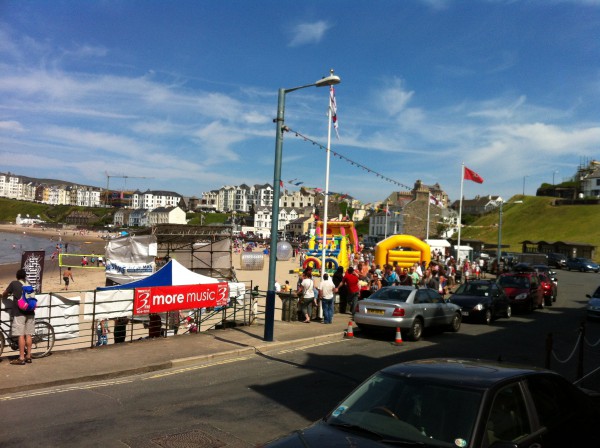 as well as a small army of keen part-timers.
By looking at the photos, you can see that the Bay really is a pub for all seasons, whether it's the water sports festivities through the summer or the snow and ice covered paths around the pub, cosy open fires deal with the cold, and you can sit out and enjoy the  beach during the warmer days. Is there a lovelier place on the planet to enjoy a locally brewed beer or a rum based cocktail, whatever time of year? It's Utopia as far as I can see!